Here is Your Poem for Week 116
Alone

---
Click Here (or the button Below) to support spreading these poems to One Billion People (and get lots of Bonuses yourself)!

And you can sign up right here (Or Click Button Below) to get Free Weekly Delivery of Prosperity Poems:

Link to Print Version Poem 116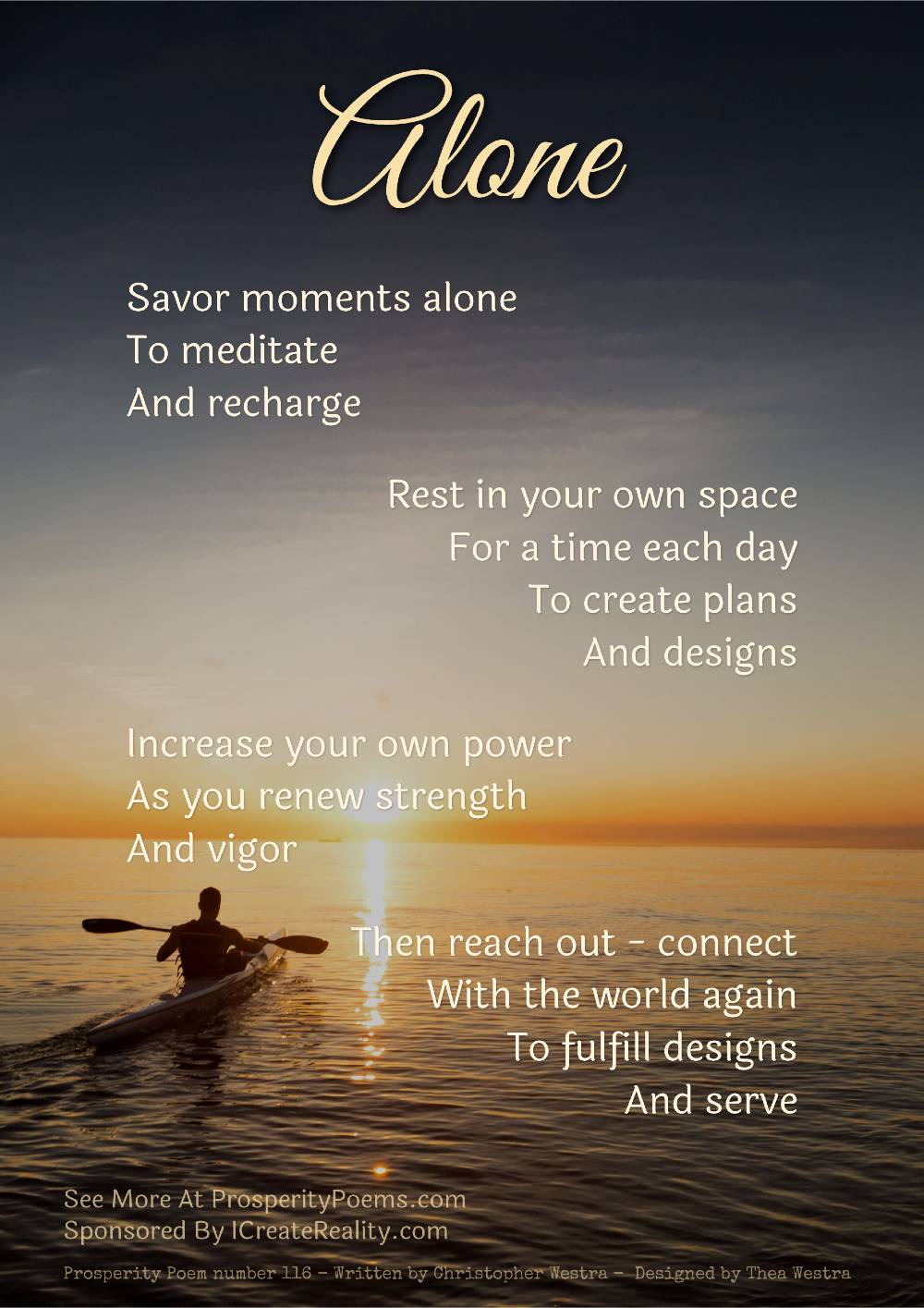 Alone (Poem 116)
Savor moments alone
To meditate
And recharge
Rest in your own space
For a time each day
To create plans
And designs
Increase your own power
As you renew strength
And vigor
Then reach out - connect
With the world again
To fulfill designs
And serve
Enjoy Each Poem Daily, and read out loud for the strongest results in amplifying new beliefs! I invite you to start your reciprocal flow by becoming a patron of Prosperity Poems. Just click the button below to see what YOU get!

---